Sales Mastery: 4 Reasons Why People Do Not Buy Your Product or Service
Wednesday, May 1 @ 5:30 pm

-

6:30 pm

$79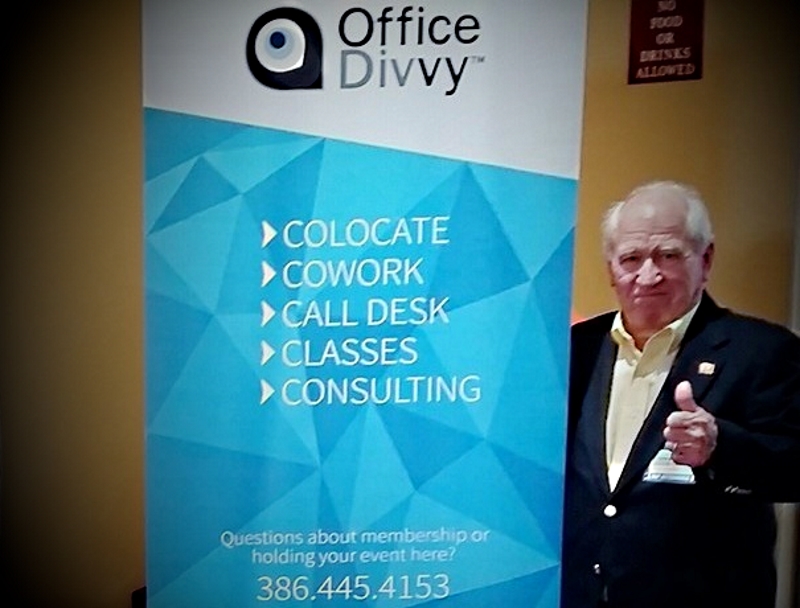 The Sale Doesn't Begin until They Say No
You've heard of hundreds, perhaps thousands of excuses from prospective customers or clients to avoid commitment to a sale, but there are only 4 Reasons Why Someone Will Not Buy Your Product or Service.
In this workshop, Jim Taylor will analyze the anatomy of a sale and show you how to categorize any excuse or reason from a prospect into one of these four buckets. He will also discuss how to masterfully increase your chances of a sale. Only once you truly understand the real objections of your prospective customers and clients, can you even begin to begin to increase the likelihood of closing the deal.
This isn't about tricking your customers. Not in the slightest! It's about better empathizing with the needs of your prospects and better communicating the worthwhile product or service you already believe in.
Jim Taylor, the Business Catalyst at Office Divvy, boasts over 40 years of sales experience in many industries, including insurance and telecommunications. He spent those years internalizing the teachings of gurus of the past like Dale Carnegie, Zig Ziglar and Steven Covey, and is a modern-day sales whiz!
This workshop is ideal for those who do inbound or outbound sales. Whether you have a product or service to sell, you'll benefit from this class, guaranteed.
---
Note to Office Divvy Members & Clients: You get to attend this class Free of Charge. Please move down to the very bottom of the page for details on your Perk.
---
WHEN: Wednesday, May 1st
WHERE: Office Divvy 383 Palm Coast Pkwy SW Suite 3&4
TIME: 5:30PM – 6:30PM (Dinner will be provided.)
ADMISSION: $79
Please note, this class will be simulcast on Facebook Live for free, but to enjoy a live QA session with Jim Taylor and other business people and sales experts as well as dinner and time for networking, please sign up to attend with the form below. Space is extremely limited. 
* * *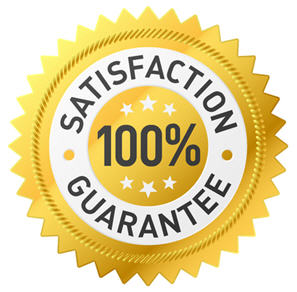 Satisfaction Guarantee
We guarantee that you will be satisfied with what you will have learned at the Workshop. If you are NOT 100% Satisfied, email Office@OfficeDivvy.com to request a refund. To process a refund, we require however that you articulate specifically on which areas you have felt disappointed. We require this because your feedback is tremendously important to us.
Small Group Learning
We limit the group size in these Workshops to maximize learnings by each participant. So expect an intimate session, quality interactions with the instructor as well as your fellow peers attending the Workshop.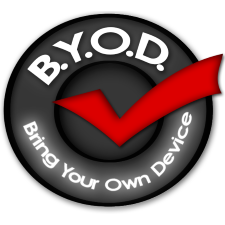 Bring Your Own Device
Please bring your own device. Personal comfort allows for the best chance of retention and actionable learnings you can take home and deploy immediately. This way you'll have the best chance of the 100% satisfaction we all but guarantee with our specialized speakers and group sizes.
Office Divvy Refund Policy
All payments are non-refundable in the case of cancellations or no shows. Because this is a small-group learning experience each seat is precious. If you cancel or do not show up to the Workshop, we will issue a Credit-Voucher which you can use for another Class or Workshop within 12 months of issue-date.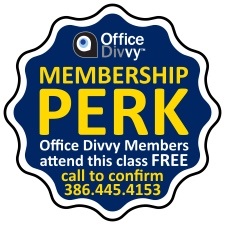 Office Divvy Members
If you are an active Member or Client of Office Divvy, you get to attend this class FREE OF CHARGE. It is just one of the perks of your being a client of Office Divvy. We appreciate you for doing business with us. And we're happy to present opportunities for your professional and business growth. Just call us to say you're coming to class, and consider your spot confirmed. 🙂
Related Events