Guerrilla Marketing 101 — How to market your business with minimum investment
Monday, October 12, 2015 @ 5:30 pm

-

6:30 pm

$5.00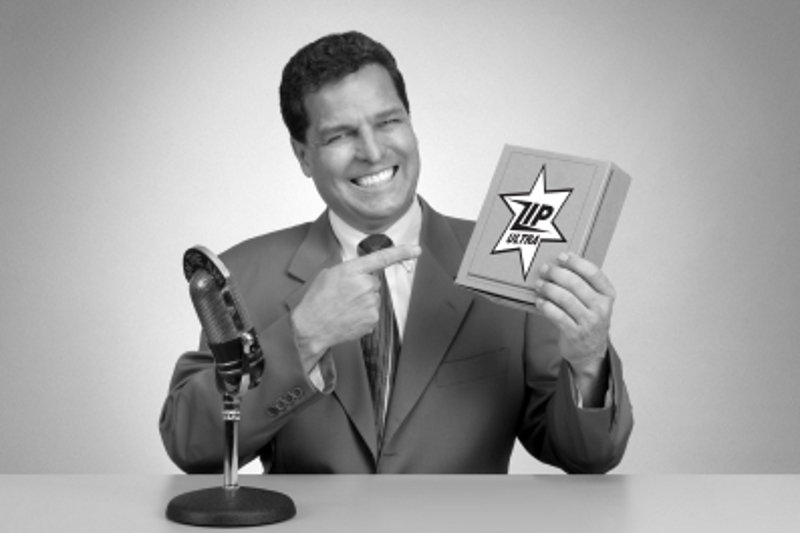 When you have less resources you need to be more resourceful! That's when you turn to Guerrilla Marketing.
If there's one thing that the best and dirtiest Guerrilla Warfare fighters have taught us, it's that their tactics can't be duplicated by a larger, conventional force. Smaller units utilizing unusual methods, with a little perseverance, can lead one to victory, whether we're talking war or business…
So how do you apply this thinking to Business?
Guerrilla Marketing is a concept of advertisement strategy designed for small businesses to promote their products or services in an unconventional way with a modest budget.  At least that's how Wikipedia describes it.
Guerrilla Marketing requires the element of surprise. It requires atypical, unexpected tactics to achieve its objective. The devil is in the details!
If you want to stick it out with the big boys, then you want to attend this hyperlocal-focused (Flagler County) class. It's a presentation geared towards the Small Business owner interested in stretching his/her dollars as they search for new paths to get the word out on what they're selling.
In this class you will learn about some free, or at least affordable ways to do just that: Get your brand, your message, your product, and your service across with little to no investment–without sacrificing the high return.
This is a one-hour Workshop: a 45-minute presentation followed by an interactive 15 minute Q & A session.  We will then have a little networking social, too.  Light snacks, refreshments, and coffee included. Actionable Learnings for surviving the trenches and jungles, guaranteed!   BYOD (Bring Your Own Device) to follow along.
Look at those guys in that picture. Remember, sometimes less is more…
On Monday, October 12th
from 5:30pm to 6:30pm
Our Small Class format ensures maximum learnings. RSVPs are REQUIRED to attend this class. Expect a 45 minute class plus 15 minute Q/A session; plus a 30 minute networking session after the event for peer-to-peer engagement and interactions.
Cost: $5 per person
After the event we will have a 30-minute networking session with snacks & refreshments so you get to meet and chat with those who are attending this event.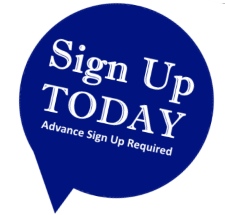 ---
Note to Office Divvy Members & Clients: You get to attend this class Free of Charge. Please move down to the very bottom of the page for details on your Perk.
---
* * *
Instructor: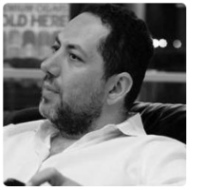 Ky Ekinci | Co-Founder of Office Divvy
Ky is a digital-savvy entrepreneur. He has extensive experience in Search Engine Optimization (SEO), Content Marketing, Social Media Marketing and driving traffic to one's online properties.  Ky will present this 45 minute class, and facilitate a 15 minute Questions and Answers Session along with a Discussion right after the presentation.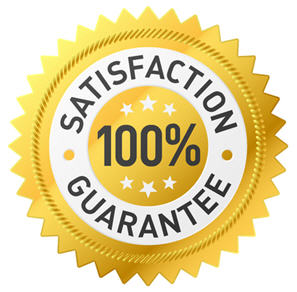 Satisfaction Guarantee
We guarantee that you will be satisfied with what you will have learned at the Workshop. If you are NOT 100% Satisfied, email Office@OfficeDivvy.com to request a refund. To process a refund, we require however that you articulate specifically on which areas you have felt disappointed. We require this because your feedback is tremendously important to us.
Small Group Learning
We limit the group size in these Workshops to maximize learnings by each participant. So expect an intimate session, quality interactions with the instructor as well as your fellow peers attending the Workshop.
Office Divvy Refund Policy
All payments are non-refundable in the case of cancellations or no shows. Because this is a small-group learning experience each seat is precious. If you cancel or do not show up to the Workshop, we will issue a Credit-Voucher which you can use for another Class or Workshop within 12 months of issue-date.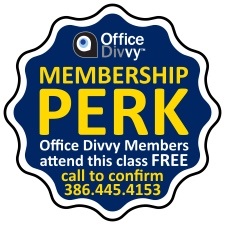 Office Divvy Members
If you are an active Member or Client of Office Divvy, you get to attend this class FREE OF CHARGE. It is just one of the perks of your being a client of Office Divvy. We appreciate you for doing business with us. And we're happy to present opportunities for your professional and business growth. Just call us to say you're coming to class, and consider your spot confirmed. 🙂
Related Events