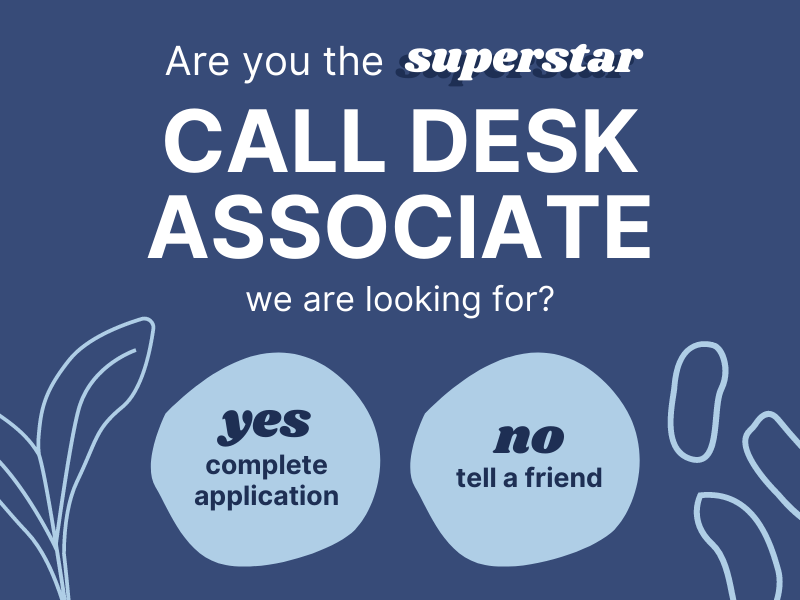 At Office Divvy we are interested in the client experience, modern business, technology, and entrepreneurship. Our clients are professionals, small business owners, and entrepreneurs. Our mantra is: "Empowering Entrepreneurs."
Do you have a passion for learning, a creative mind, and a knack for solving problems? If so, read on, and consider taking advantage of this incredible opportunity to work with us.
We are looking to add one more team member to our Call Desk Team.  
This page summarizes the job role, qualifications required, expectations from a potential new team member, and includes the application form below.
How Not To Apply?
Please make no phone calls, drop ins, or email or mail applications. Do not apply without reading this entire page and descriptions.
How to Apply:
We only accept applications through the application form below. We will contact you only if your application is selected for an interview.

To be considered:
Watch the video
Review the job description
Read the qualifications & expectations
Fill out the form right below the job description
Attach your resume in PDF or Word format only.
Hit Submit
Confirmation page will appear when your application is successfully transmitted.
Job Description
This is for a dual role for someone who makes great first impressions in person and on the phone. As a member of our Front Desk Team, you are assisting our clients and our clients' customers. Hospitality, professionalism, an overall positive personality is a must. As a member of our Inbound Call Desk Team, your main objective is to handle calls on behalf of our clients while delivering a positive, smooth experience to the callers.  You will help the callers in a personable way while keeping professional boundaries, while delivering against our client's desired outcomes.
As the first and last impression of the business, this high profile role carries a special responsibility. Our teams are made up of motivated individuals who work hard to become leaders within the company and business community.

Anticipated Start Date: Immediate
Full time: 40 hours a week
Compensation commensurate with experience
Typical salary range: $22,000 to $30,000
Personal days, paid holidays, vacation days
Part time possibilities (20 to 30 hours a week) also available.
Key Attributes
First Impression: A competent and positive impression at each business interaction is essential to your role. Your professional appearance and a complete command of every business detail inspire confidence.

Phone Answering: You take pride in delivering great service in every transaction. You sound great on the phone. Your vocabulary is rich. Your diction stands out. Every phone call is a relationship moment where you are gathering detail, actioning each element, engaging in a meaningful way, and following through effectively

Problem Solving: New challenges do not leave you flat footed. You tackle problems with grace and an outcome oriented spirit. People see you as the "one to ask" the "one who must be in charge".

Attention to Detail: Whether it is appointment scheduling, great looking document creation, placing a supply order, or entering contact information into a database, you care about the details and getting them right.

Listening Skills: You are well known for your listening skills. Your ability to hear what is being said has been a key diferentiator for you for years. Interrupting is not your style. You are thoughtful while you put together what is relevant and has value for Office Divvy's members' and clients' business.

Discretion and Confidentiality: You bring a level of discretion and respect to every task. The respect and follow through on private matters is central to the job. Your own personal information is something you protect and do not insert freely.
Technical Skills
MS Office: Excel, Word
Web 2.0 Applications (such as Google docs, Google sheetss) and optional: Basecamp, and CRM applications, such as Salesforce.com)
Professional experience using facebook, twitter, linkedin professionally is a plus
Computing Organizational Strengths (such as following electronic folder structures; and file-naming protocols)
Expectations
Exceptional verbal and written skills are wrapped in a professional business image
Consistently and properly document tasks with well organized files, working papers, and memos
Demonstrate ethical behavior/judgment for your actions
Respond Positively to constructive criticism and are able to verbalize the same for others
Contribute to high and low profile work with enthusiasm, positive energy and consistency
Understand and effectively present the products and services the company delivers

You must have common-sense, must be able to and eager to learn, understand and effectively present entire company product line, be an effective problem solver, support all companies programs/policies, and present a professional business image, have reliable transportation, and be able to lift packages up to 50 lbs.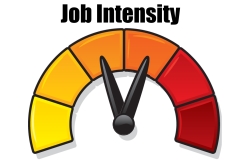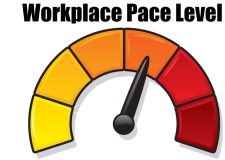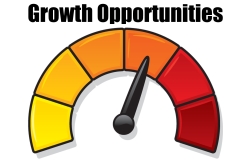 Special Skills Required:
Understanding and Use of Cloud Computing
Microsoft Excel, Word, Outlook
Strong Vocabulary
How to Apply
Please fill out all the questions in the form below, and attach your resume in PDF or Microsoft Word format ONLY. This is the only acceptable way to apply. NO phone calls, mailing or office visits.
Note: If we find you suitable based on your application, we will contact you. If you do not hear from us, it means that we did not find you suitable at this time.
This application typically takes between 5 and 10 minutes to complete and submit.

Thank you for your interest in joining the team at Office Divvy. 🙂