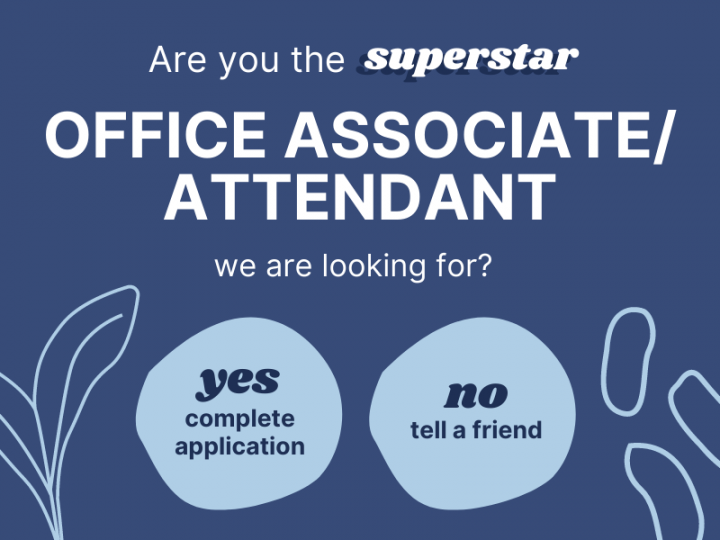 About Us
At Office Divvy, we're looking for positive and driven team members who are dedicated to providing a great customer experience. We have been bringing new ways of working, both in person and virtually, to entrepreneurs, startups, sole practitioners and really all size businesses since 2008.
Office Divvy provides an Experience Team to our clients and a Technology Powered Operation. As a technology and experience company, we've developed applications, procedures, data products all designed to deliver value to our client's customers every day. Professional location management, boutique call desk, safe mail, package, and drop-off service, administrative assignments, data dashboards, and digital solutions are our areas of expertise.
As part of our team, you'll benefit from robust training and development opportunities, competitive pay and much more.
Who We're Looking For
A full-time Office Associate | Attendant for our Palm Coast Florida location: a people-person who will find it gratifying to clean and maintain the offices and methodically fulfill outgoing mail. We're looking for an energetic, handy individual who thrives in a desk and non-desk job. We're looking for someone who can listen and learn alongside our General Manager in delivering to high standards in customer experience. Position is 50/50 maintenance/mail and office.
You've got all the digital tools of the trade under your belt:
Written and verbal customer service communication
Computing organizational strengths (folders and files)
Experience with spreadsheets (Excel or Google Sheets)
What You'll Do:
Deliver exceptional customer experiences and build relationships in person and through email and phone calls.
Execute daily operations and manage the maintenance of our offices. Take pride in the physical sanitizing and appearance of our space.
Execute our safe mail, package pick up and drop off procedures
Manage all outgoing packages and mail
Knock out checklists for your maintenance, mail, and office tasks
What You Need:
Curiosity, creativity, and organization.
Demonstrate ethical behavior/judgment for your actions.
Respond Positively to constructive criticism and are able to verbalize the same to others.
Contribute to high and low profile work with enthusiasm and positive energy.
Understand and effectively present the products and services the company delivers.
Contribute to a welcoming and supportive environment for clients and team.
Thrive in a fast-paced environment and take initiative during down time.
Anticipate needs and think outside the box.
Complete tasks and assist customers within a timely manner.
Demonstrate accuracy and consistency in work products.
You are thoughtful and listen before taking action.
Handy with tools, and some basic mechanical knowledge is a plus.
Ability to move comfortably around the space, doing hands-on work.
Benefits:
Growth opportunities in a fast-paced organization.