BRAND U 201 | Breakfast Session
Wednesday, September 25, 2019 @ 9:30 am

-

10:30 am

$59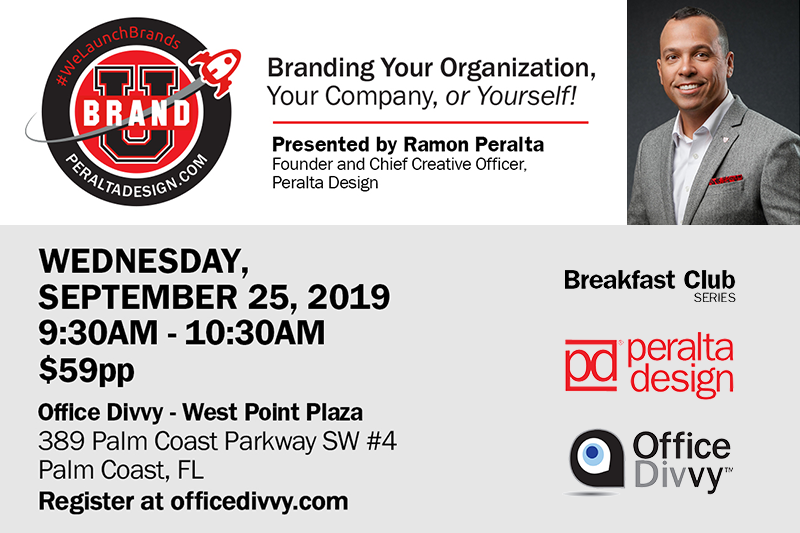 How to Differentiate YOU from the Competition
In today's internet-driven economy, you are not only competing globally, but locally. Ramon Peralta of Peralta Design will share strategies that will help to differentiate your business from your competitors. You will learn ways to develop the one truth about your brand that people should know, as well as the key things you should do to boost your brand differentiators and increase your online presence.
Practical, actionable learnings guaranteed. This is a small group session. Space is limited.
On Wednesday, September 25th
Breakfast will be served from 9:30 am to 10:30am
This is a 60-minute class plus a 30 minute Q/A session
$59 / pp incl. light breakfast
Special bonuses:
A special bonus session by Jorge Pezo-Candelario, will include differentiators on the web (your website)
Each participant will receive a special SEO Score Card for their websites after this event (typically submitted 2 to 3 weeks after the class)
Each participant will receive Ramon Peralta's upcoming book on branding when it is published later in 2020.
(RSVP Required– Seating is limited)
---
* * *
Instructors: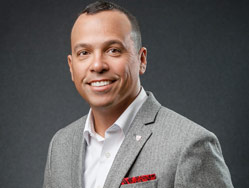 Ramon Peralta | Founder and Creative Director
Ramon and the rest of the Peralta Design team benefit from his 20+ years of experience developing corporate identity and creating B2B and B2C marketing material and UI/UX design. He listens to clients and leads the creative team in establishing a unique visual identity for each program, designed to not only complement the client's brand but also to impact its target demo.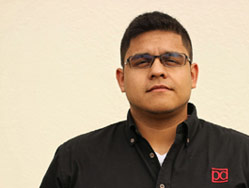 Jorge Pezo-Candelario | Lead Web Developer & Interactive Designer
Jorge leads the web team at Peralta Design. He loves developing and deploying web-based solutions for nationally recognized name brands all the way down to small local businesses.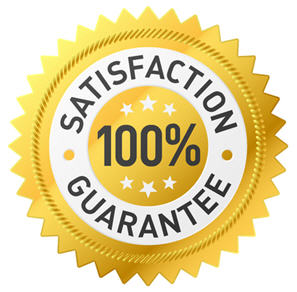 Satisfaction Guarantee
We guarantee that you will be satisfied with what you will have learned at the Workshop. If you are NOT 100% Satisfied, email Office@OfficeDivvy.com to request a refund. To process a refund, we require however that you articulate specifically on which areas you have felt disappointed. We require this because your feedback is tremendously important to us.
Small Group Learning
We limit the group size in these Workshops to maximize learnings by each participant. So expect an intimate session, quality interactions with the instructor as well as your fellow peers attending the Workshop.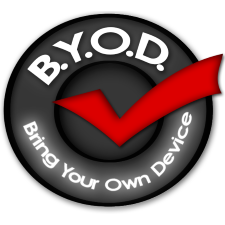 Bring Your Own Device
Please bring your own device. Personal comfort allows for the best chance of retention and actionable learnings you can take home and deploy immediately. This way you'll have the best chance of the 100% satisfaction we all but guarantee with our specialized speakers and group sizes.
Office Divvy Refund Policy
All payments are non-refundable in the case of cancellations or no shows. Because this is a small-group learning experience each seat is precious. If you cancel or do not show up to the Workshop, we will issue a Credit-Voucher which you can use for another Class or Workshop within 12 months of issue-date.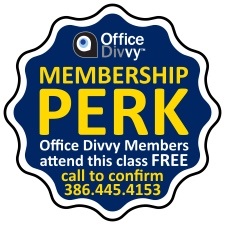 Office Divvy Members
If you are an active Member or Client of Office Divvy, you get to attend this class FREE OF CHARGE. It is just one of the perks of your being a client of Office Divvy. We appreciate you for doing business with us. And we're happy to present opportunities for your professional and business growth. Just call us to say you're coming to class, and consider your spot confirmed.