Cloud Apps for Small Business
Tuesday, May 16, 2017 @ 6:00 pm

-

7:00 pm

$39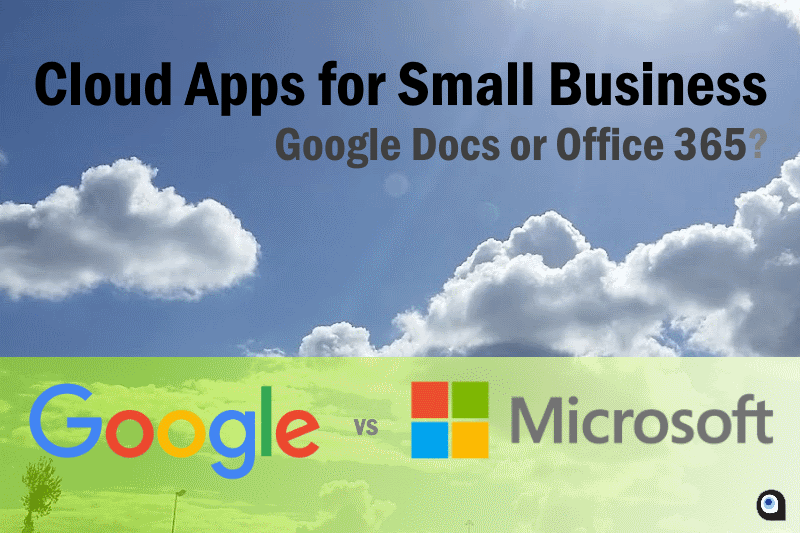 Sure. You heard about Google Docs (G Suite), Office 365 (by Microsoft), and Dropbox and the like…
Perhaps you even implemented some, or all, of these tools for your business or organization. But was it the right choice? Or perhaps it's paralysis by analysis, and that you're struggling choosing which one(s) would suit your operation better.
In this workshop, analyze strengths and weaknesses of each of the above, vis a vis the type or business or organization you're running.
Many small businesses and organizations often think they can't afford, or lack the expertise, to implement good cloud-based communication, planning, and collaboration tools.
The truth is that there are options today that are very affordable, easier than most think to get up and running with,  and provide a great deal of benefits.
This session will focus on providing participants with the information and tools to make smart solution choices for their organization and implementing cloud solutions in your organization for communication, planning, and collaboration covering:
The benefits of cloud platforms
Some popular options (G Suite, Office 365, Dropbox) and how to choose the solution(s) that best fits your needs
Planning an implementation
Getting up and running
Working in a new way
This session will provide live examples of both the Office 365 for Business and G Suite platforms, but is not intended to be a step-by-step how-to session for either.
The purpose is to provide examples of features and functions of each.
When: Tuesday, May 16th
Time: 6pm-7pm
Where: 389 Palm Coast Pkwy, Sw 4
Admission: $39 *
* includes light refreshments
***

***
Our Instructor:
This is a Workshop conducted by Brad West. Brad currently works in marketing and communications for USTA Florida. Yes, USTA as in United States Tennis Association. For the last 10 years Brad has been also assisting his with his wife's real estate company, a small business, (Kathleen West of Trademark Realty Group) with marketing and communications where he first gained experience with G Suite (formerly Google Apps for Business).
Over the last year Brad has been actively involved in transitioning the USTA Florida organization from a traditional network environment to Microsoft Office 365.
With a staff of over 30 comprised of both in-office staff, field staff, no IT personnel or department, and in the midst of an office move; Brad drew from experience with G Suite in both a small real estate environment and Churches he assisted to help plan and implement through the transition.
His philosophy is that technology are tools that should be viewed as an investment.  And like anything a business or organization invests in, it should always provide a solution that ultimately benefits the customer.