Don't LEASE your Website- OWN your Website
Wednesday, March 16, 2016 @ 12:15 pm

-

1:30 pm

$12.00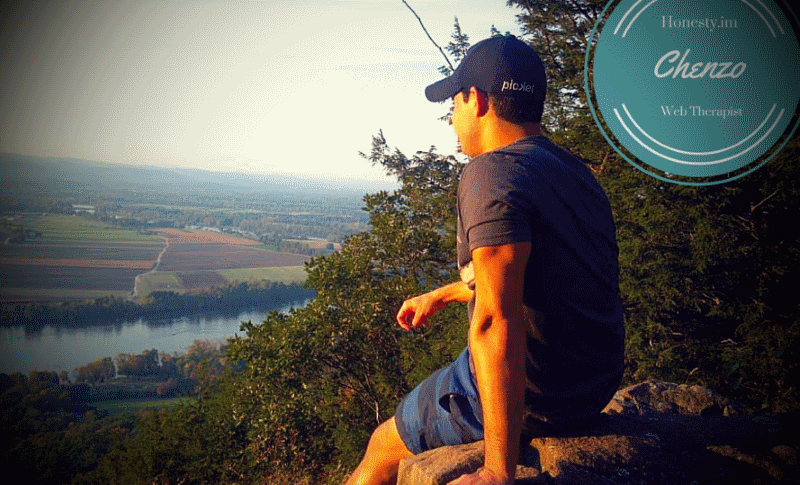 On March 16th, attend this workshop on how to ensure that you OWN the rights to your domain name and run an optimized web portal. By attending, you will also learn how to find a URL that will kick start your SEO efforts.
I've seen case after case, certain third party providers make it easy for Small Business owners to get a domain name and start a website, which almost always backfires later, creating complications, costs for you do further business on the web under your website domain name because Small Businesses are held hostage based on that earlier choice.
~ Chenzo
How to choose the best URL for your online exposure and where to get it:
Check your searh volumes
Find your very own URL
Purchase your URL and hosting it
Learn how to link them together
If you already have a URL & Website – Chenzo will also cover a "How-To" check and see if you actually OWN your portal.
Practical, actionable learnings guaranteed. No previous exposure to SEO is required. BYOD (Bring your own device) to follow along during this class
Date: Wednesday, March 16th
Lunch'n Learn: 12:15pm to 1:30pm
Light lunch and refreshments will be served
Cost: $12 per person
After the event, we will have a 30-minute networking session with snacks and refreshments so you get to meet and chat with those who are attending this event.

---
Note to Office Divvy Members & Clients: You get to attend this class Free of Charge. Please move down to the very bottom of the page for details on your Perk.
---
* * *
Instructor:
Chenzo Desroches | Honesty.IM
Chenzo has been polishing an innovative and successful career within the web world for over a dozen years. He started with his first online business in 2002 and since then, has been responsible for many online StartUps.
Over the past 10 years, he has been consulting, building and executing businesses built around great web presence and true ORGANIC SEO. With a successful background and many satisfied clients later, he is always looking to carry out what he considers a passion, not work.
To his many client's – Chenzo, is known to be a "Web Therapist", which boils down to taking the stress and worry off of a business regarding web/marketing and implementing practical plans that work.
Chenzo will present this 45 minute class, and facilitate a 15 minute Q&A and Discussion right after.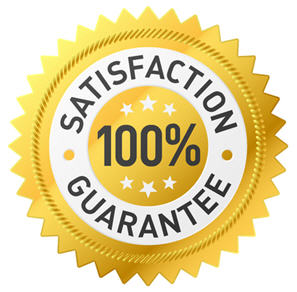 Satisfaction Guarantee
We guarantee that you will be satisfied with what you will have learned at the Workshop. If you are NOT 100% Satisfied, email Office@OfficeDivvy.com to request a refund. To process a refund, we require however that you articulate specifically on which areas you have felt disappointed. We require this because your feedback is tremendously important to us.
Small Group Learning
We limit the group size in these Workshops to maximize learnings by each participant. So expect an intimate session, quality interactions with the instructor as well as your fellow peers attending the Workshop.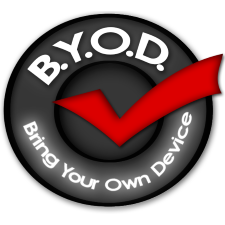 Bring Your Own Device
Please bring your own device. Personal comfort allows for the best chance of retention and actionable learnings you can take home and deploy immediately. This way you'll have the best chance of the 100% satisfaction we all but guarantee with our specialized speakers and group sizes.
Office Divvy Refund Policy
All payments are non-refundable in the case of cancellations or no shows. Because this is a small-group learning experience each seat is precious. If you cancel or do not show up to the Workshop, we will issue a Credit-Voucher which you can use for another Class or Workshop within 12 months of issue-date.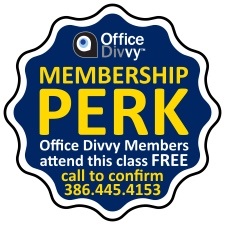 Office Divvy Members
If you are an active Member or Client of Office Divvy, you get to attend this class FREE OF CHARGE. It is just one of the perks of your being a client of Office Divvy. We appreciate you for doing business with us. And we're happy to present opportunities for your professional and business growth. Just call us to say you're coming to class, and consider your spot confirmed. 🙂