Launch Party: Peralta Design in Palm Coast
Thursday, September 24, 2015 @ 5:30 pm

-

7:00 pm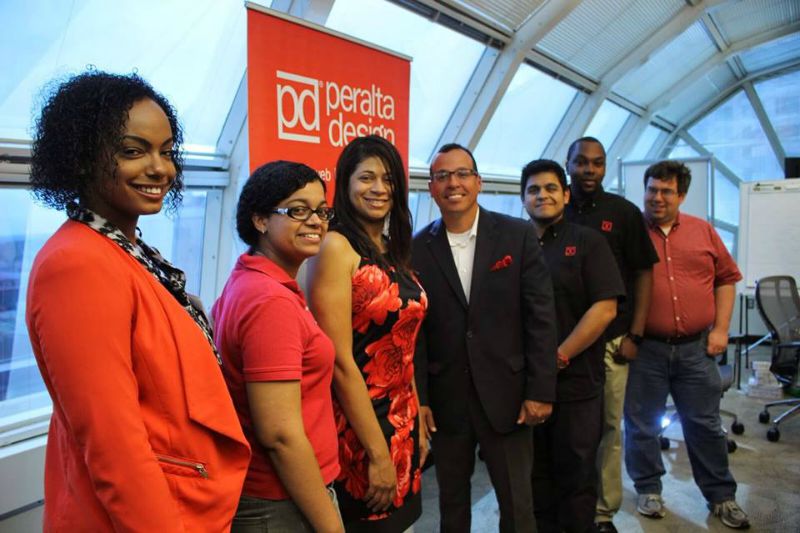 Coming to you this Fall– Join us on September 24th for the Peralta Design Launch Party
What are we celebrating?
We are celebrating a Connecticut based start up brand specialist's entry into Palm Coast, Flagler County, and Central Florida Market.
Who is Peralta Design?
Peralta Design offers innovative and passionate solutions for branding and design. Company is a client-centric operation to develop corporate identity, brand strategy, custom websites, and cross-platform application solutions for businesses, products and people. Their consistent branding of "Look & Feel" and experience across all consumer touch-points assures that you will not only stand out– but that you will do it professionally.
With 20+ years of experience, Founder & Creative Director, Ramon E. Peralta, Jr. experiences in developing corporate identity and creating B2B and B2C marketing material and UI/UX design. After serving as Senior Art Director on the start-up team behind Priceline.com, Ramon developed a passion for innovation. He leads his creative team in establishing a unique visual identity for each program, designed to not only complement the client's brand, but also impact its target demo!
Who should attend this event?
City and County officials who play a premium in technology, Startups, Entrepreneurial ventures, and Economic Development: Business Owners, who want to meet a team of branding specialists and root for their success in this new market and the Press.
Why should you attend this event?
Celebrate a world class company choosing Palm Coast as their base for their expansion to the Florida market. Meet the Peralta Design team, as well as people who are passionate about business in Flagler County. Participate in a contest to choose The Worst Logo, for which Peralta Design is going to offer a makeover and enjoy an open bar and appetizers.
When, Where, and What time is this event?
When: Thursday, September 24th
Where: COWORK, 20 Airport Rd, Suite B
What Time: 5:00PM-7:00PM
Invitation Only — RSVP Required.
call to 386-445-4153 to RSVP.