Upskill in 20: Google Search Like an MBA
Thursday, May 7, 2020 @ 3:00 pm

-

3:20 pm

Free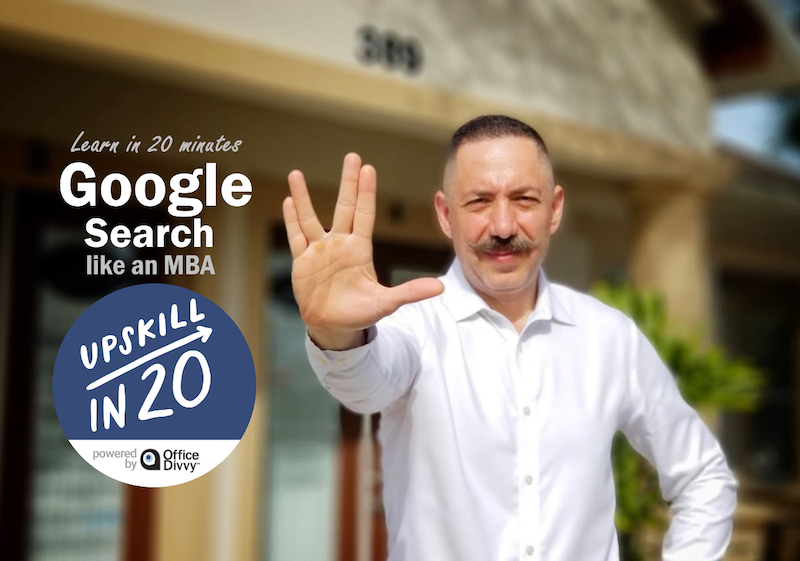 What constitutes a constructive Google search is of course subject to interpretation. It is much easier to agree on what amounts to a terrible search, but can we objectively quantify what makes for a fruitful one?
You bet we can! And this is no relative science, either. Especially if you're a professional or a business owner.
Surely you've been using Google search for years, but have you been doing it right? Have you effectively utilized it to see bypass what Google thinks you're looking for, or what your customers–or potential customers–are looking for when they search either your services and that of your competitors?
Have you utilized Google's precise results to see exactly what people think of your industry or even your business specifically? Have you adjusted your web presence accordingly? All the answers to these questions exist in this bite-size workshop where you'll learn six immediately actionable tips that you can put to use as soon as this class is over. Plus you'll gain some additional knowledge, bonus tips, and some lesser known secrets.
This is a 20-minute mini-session in our UPSKILL in 20 minutes series. In 20 minutes, you'll walk away with actionable learnings. Upskill yourself from the comfort of your computer screen during this live class. Anyone can benefit from this session, but it is really a must-attend for any Small Business owner with a website!
A Google Meets video conference link will be emailed to you after you sign up below:
Date: Thursday, May 7th
Time: 3:00pm
This session is Free to Attend for All
Office Divvy members and their guests always attend all classes free. This class is usually $39 for others, but it is now also open to anyone in the business community, at no charge.
* * *
Instructor:
Ky Ekinci | Co-Founder of Office Divvy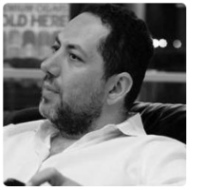 Ky is a digital-savvy entrepreneur. He has extensive experience in a wide range of subjects from Marketing to Operations to Search Engine Optimization (SEO), Content Marketing, and driving traffic to one's online properties, to digital telephony, e-commerce and more. Ky will present this 20 minute class, and facilitate a quick Questions and Answers Session along with a Discussion right after the presentation.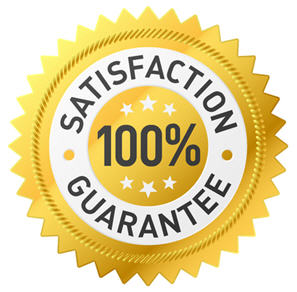 Satisfaction Guarantee
We guarantee that you will be satisfied with what you will have learned at the Workshop. If you are NOT 100% Satisfied, email Office@OfficeDivvy.com to request a refund (that is if this is a paid class). To process a refund, we require however that you articulate specifically on which areas you have felt disappointed. We require this because your feedback is tremendously important to us.
Small Group Learning
We limit the group size in these Workshops to maximize learnings by each participant, even on Google Hangouts (Google Meet Video Conference). So expect an intimate session, quality interactions with the instructor as well as your fellow peers attending the Workshop.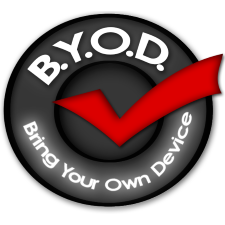 BYOD for the Video Call
You will ideally need a laptop or desktop to join the video conference via Google. Certainly you'll need a device with a camera and microphone (to actively engage during the video-conference). A smart phone is not appropriate for this class because you're going to want be able to follow along the live presentation. This allows for the best chance of retention and actionable learnings that you can deploy immediately after the class.