A Lot of Work for a Lot of People That Really Needed Help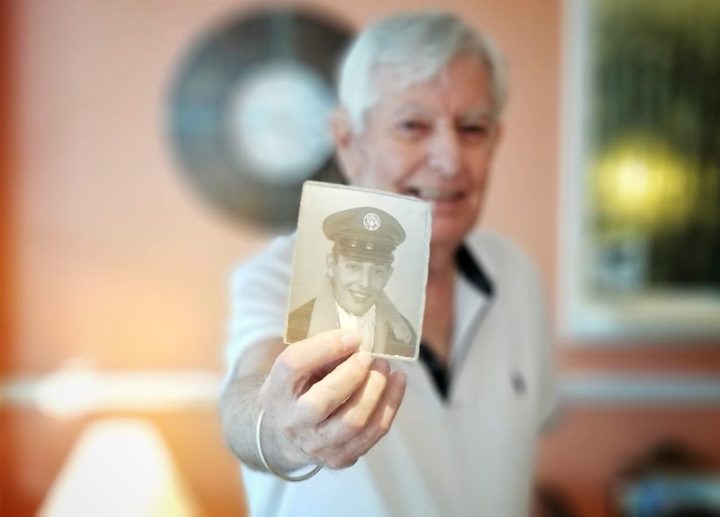 Alan Berman is a humble man with a rich history.
An attorney who specializes in Social Security Disability law, Alan Berman moved from New York to Florida years ago. Like many who have made that trip southward, the weather was a big part of his decision. Years earlier, however, it wasn't the sunny tropics calling to him.
In 1951, Berman enlisted in the United States Air Force.
The Korean War was under way and many of Berman's peers around the country would eventually be drafted, but Berman willingly volunteered for service and thankfully was stationed far away from the action in the Pacific Theater.
In fact, as Berman says, he was stationed far away from any action whatsoever.
"They sent me to an area near the North Pole," Berman said. "I was an air traffic control operator at a base which had very few landings and take offs—very few. So, if I spent an 8-hour day in the control tower, I really wasn't very busy at all."
A Call to Service
What Berman could've done instead of slowly freezing in a control tower may be the real story of the attorney's life, however. Just days before Berman reported for duty, he received a letter requesting that he report for a tryout for the Brooklyn Dodgers.
Yes, those Brooklyn Dodgers…a team which, in 1951, included both Jackie Robinson and Pee Wee Reese. Berman, a fellow infielder himself, turned down a chance to go play with those future Hall of Fame greats. He returned from service in 1955—the same year the Dodgers won their first World Series Championship.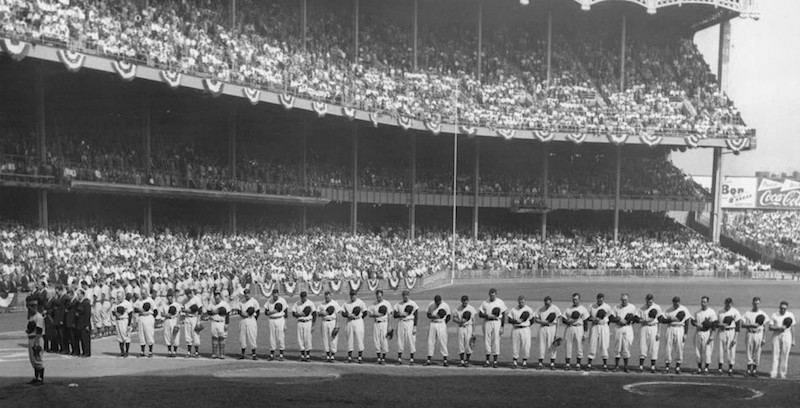 "My competition was unbelievable," Berman said. "I wasn't, in my opinion, good enough to have made the Dodgers. But, they thought I was good enough for a try out. So they gave me that letter. That letter was dated a few days before I enlisted in the Air Force, so I couldn't have gone to the try out anyway. I had to report for duty, and that's the end of that story, really—four years in the Air Force."
No Regrets, Just Happy Clients
Fast forward over half a century later, and Berman doesn't seem to look back with any sense of regret. Instead, he looks at the many clients whose lives he has helped. That client list includes countless names over the years, the most notable of which is Floyd Patterson, former Heavyweight Champion of the World.
The check that Patterson wrote to Berman still hangs on his wall.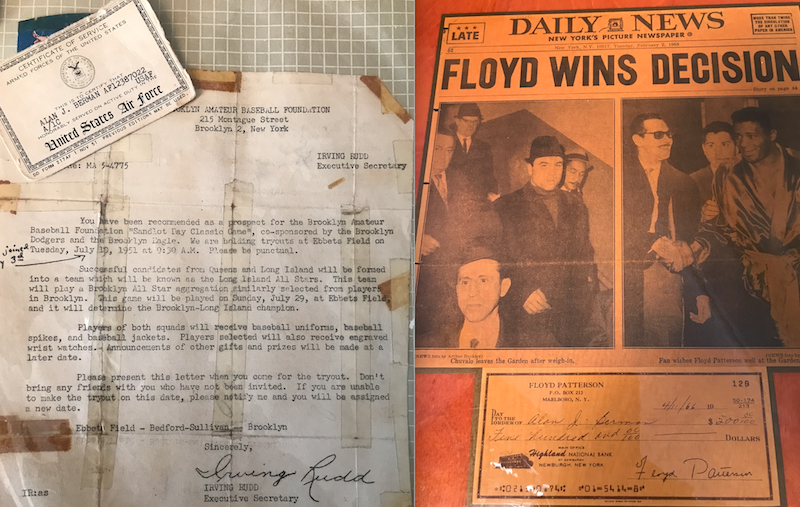 "I've been, in my opinion, a good person all my life," Berman said and later added, "I've done a lot of work for a lot of people that really needed help. I succeeded and they are happy…and, of course, it makes me feel good to help people."
Our Video Interview with Alan Berman
A Heart For Others
Alan Berman has been an Office Divvy member since 2015. Berman and his paralegal, Mary Lou, are a joy to have as Office Divvy members.
The team can attest to his generosity. Every Christmas, Alan takes special time, carefully choosing gifts for each and every Office Divvy team member. He does this not out of obligation but because he cares about his "extended team" and it makes him happy when our team members receives their gifts.
Our thanks to Lea Creative Group for videography and consulting. 


Latest posts by Michael Schottey
(see all)