How's your business doing?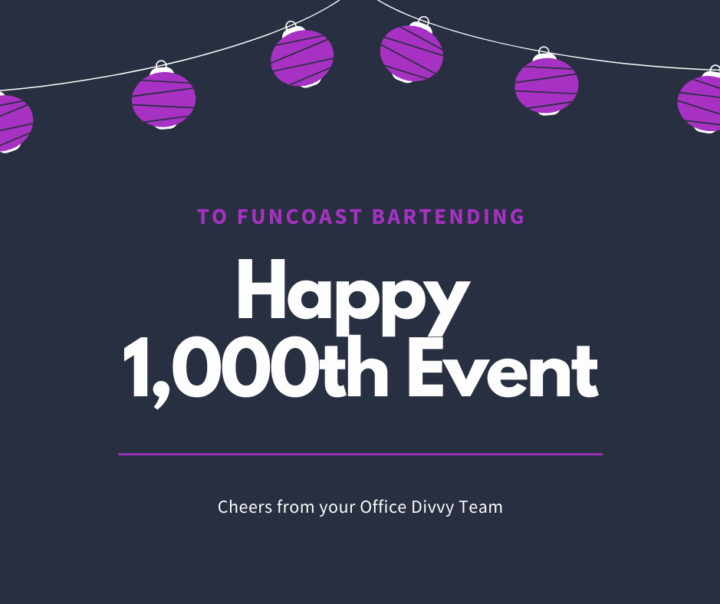 Receiving this email from someone you love and respect, who is a client, a colleague, and a friend makes us feel so good about we do for people.
Hello Friends!

The big question everyone asks these days is "How's your business doing?"

This question sometimes makes me uncomfortable because I know many businesses struggled in the past 12 months. Of those, many stopped operating completely. I feel fortunate to be able to say Fun Coast Bartending is as strong as ever. April 2021 is not only the busiest April we've had, it will finish as the second busiest month in our history.

We have continued a strong relationship with contracted venues such as Channelside in Palm Coast, The Museum of Arts & Sciences in Daytona Beach and The Center at Deltona. In 2021, we have also begun working with several new venues on the Fun Coast and very recently secured two new venue contracts which should keep us hopping. On May 3rd, we will provide bar services at our 1000th event! Fittingly, this will be at the Flagler Education Foundation's Annual Golf Tournament. We have been partnering with them to provide staff for their fundraising events since our inception in 2012.

I'm not writing just to brag about our continued success. Rather, I am writing to include my Office Divvy team in these milestones. Truly, Fun Coast Bartending would not be in this position without the years of support I have received from my team at Office Divvy. Words of encouragement, answering my phone when I couldn't, a cold Coke Zero, a place to work, or just a place to quickly cool off between errands. As recently as this past weekend, when you took that phone call from my new client and sent me a notification email, my team at Office Divvy has been with me all along.

Thank you from all of us at Fun Coast Bartending! Now, break out the emergency confetti!

Cheers!

Mark Woods / Owner
Fun Coast Bartending
Serving Florida's Fun Coast & Beyond!
www.funcoastbartending.com

Email from Mark Woods to the Office Divvy Team April 2021

We're celebrating with you on May 3rd Mark. Happy 1,000th event!


Latest posts by Lisa Ekinci
(see all)