Hybrid work, you are not behind. You may even be ahead.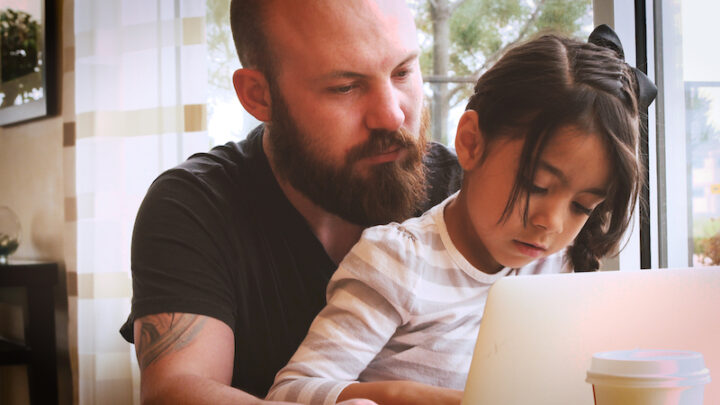 Simply put, hybrid work can be defined as the combination of remote work and in-office work. Hybrid work concepts have been in the making during the last decade, but these concepts have become fast-growing trends worldwide, accelerated by the Covid-19 pandemic.
The necessity and safety needs of companies and employees due to the Covid-19 health pandemic also resulted in an overall increase in work-life balance, productivity, and chance to re-evaluate the "traditional office" work environment.
Before the pandemic, many business owners and managers were wary of a remote-first hybrid work model, or fully remote operating model, because it seemed like a sure-fire way to decrease productivity levels.
That wasn't the case, as case studies can show, as well as surveys of US employers and workers, like PwC's 'US Remote Work Survey,' which found that in December 2020, 52% of employers considered remote work to result in increased productivity.
Flexibility Increases Employee Productivity
For many employees, a flexible work location and schedule increases productivity levels and overall morale. A daily office location to work from along with an unbending schedule may work for some, but the flexibility to work from home, run errands, take the kids, or a parent to the doctor, or simply cut loose for the afternoon and finish tasks later can decrease stress and increase the quality of work. Happier teams make for not only a more positive workplace but lead to more improved customer experiences and outcomes.
Today, in our own agile Office Divvy team of 16, only two to four team-members work on location on a daily basis. Our Digital Team and Call-Desk Team are primarily remote. Years before the Pandemic, we implemented a cloud infrastructure which enables this type of work.
Our clients certainly have been beneficiaries of this in the co-location and call desk services we provide for them.
How to Prepare
Preparing your business for a hybrid work operating model doesn't necessarily entail overly complicated planning. Here are some of the steps businesses can take to ensure the infrastructure and operations of their hybrid work model will be successful:
Colocation. Coworking. Concierge. Arranging some or all of your meeting space with an operationally-strong coworking company can mitigate the risk of excess or insufficient work space. Monthly team meetings, offsites, and time in the office for solo work does not require the overhead of a full time office.
Using apps to stay connected. Countless free and subscription based solutions for video conference, chat, virtual whiteboards, collaboration, and integrated productivity management software for teams abound. Team alignment can begin by documenting DOs and DONTs and continuously updating to reflect new learnings (you'll want to keep that document in your knowledge base where all can comment).
Custom Automations. Not having to operate in one location together can shine new light on ways to work differently. Identifying a workflow that perhaps has too many steps, involves too many team members, drives errors, or is not delivering on your customer experience promise, could be an ideal scenario ripe for a custom automation.
A Knowledge Base. Team members need to securely access company applications from wherever they log in. A company's central tools and repository where all internal information is organized helps teams work efficiently. This way companies better understand tools and documentation needs for their people.
Client Experience. With all the gained efficiencies and productivity, are we also thinking about the client experience? If your clients and customers are contacting you primarily via phone calls, is your phone technology, systems and workflows optimized to allow for hybrid work? Because keeping business cohesion and the client experience is paramount.
Custom Automations
The new SENDnSIGN App was created during the pandemic for clients of Office Divvy that operate in the "Home Services" field, who send and request signed estimates from their customers. A complete dashboard, project workflow lifecycle, all customer estimates in one place and actionable, and no-fuss signing for customers was developed to resolve pain points in the workflow and elevate the customer experience.
Hybrid by the Numbers
75% of hybrid or remote knowledge workers say their expectations for flexible work have increased, according to tech research and consulting company Gartner.
37% of all jobs in the United States can be done remotely. These jobs typically pay more than jobs that cannot be performed remotely and account for 46% of US wages.
Many workers have shifted back to the office, while others remain remote. A report by Quantum Workplace stated that as of June 2021, 30% of employees considered themselves hybrid employees, and 35% reported working remotely.
83% of employers now say that the shift to remote or hybrid work has been successful for their company, according to a survey conducted by PwC.
A Remote-First Culture
Many companies big and small are choosing a remote-first culture by default and opting to build that into the fundamental operating structure of their company. That's not to say that remote-first means "remote-only". Remote-first means companies assume employees are working outside of company office space the vast majority of the time and only visiting the office for in-person team building or other activities requiring face-to-face interaction.
A survey conducted by the IBM Institute for Business Value found that of the more than 14,000 workers surveyed, one in four employees said they were planning to change companies in 2021. The need for a more flexible work schedule was the top reason, followed by increased benefits and support for their well-being.
Some of the benefits of remote-first culture:
Cost savings by reducing the need for a "traditional office". Businesses can save a great deal by no longer needing an office in the traditional sense.
Improved satisfaction. Eliminating the commute and the associated transportation costs is an excellent example of 'why remote-first', and employees report a greater degree of job satisfaction and work-life balance by working remotely.
A wider range of talent. By not requiring employees to live in a specific city or region, recruiters and hiring managers have access to a much larger talent pool.
Remote-First or Hybrid Work?


Latest posts by Ky Ekinci
(see all)