Bama Bound from Palm Coast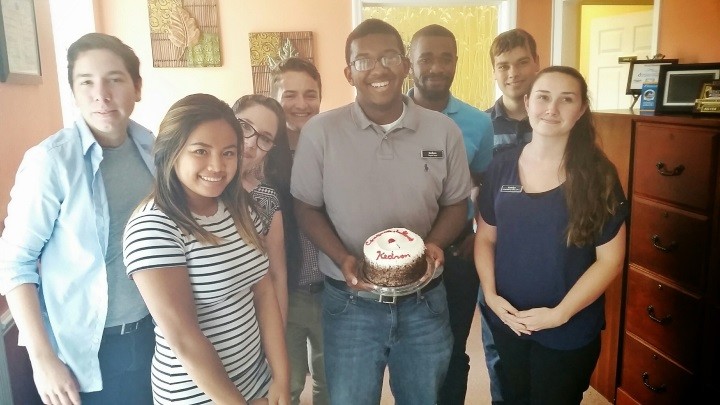 How's working at Office Divvy?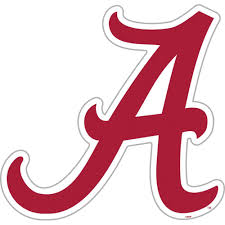 There's an entire article about how I became an Intern at a Startup, about how that was my first job (you should totally read it!). Now here I am in my last week at Office Divvy (By the time you read this, in fact, I may be already gone…as the movie undercover agent says  ;-). Now, while I've been awfully busy and preoccupied as I prepare to head eight-and-a half-hours away to the University of Alabama, I've managed to find a few spare moments to reflect on my experience here.
The very first day I walked into Office Divvy, I remember exactly what I thought. "Wow. This must be an amazing place to work…" But that's not why I was there that day. In hindsight, you might say I was that incognito agent. Unwittingly of course. I had walked into the office as a reporter for my school newspaper, The Flagler Schools Observer. I was set to write about an interesting internship opportunity that the company was offering to high school students.
My mission was clear: Get the story, and get out.
As you may have guessed, the story didn't just end. I interviewed co-founders Ky and Lisa. Then digital team members Monica and Trenton. I had no idea any of them would have such a lasting impact on me. They all were really good at piquing my interest. They talked about what life was like at Office Divvy and the things they look for in an intern. One detail of the day that really stood out was how they turned a projector screen into a smart board. Nice! And in addition to that, their Entrepreneur Wall spoke volumes. It was filled with portraits featuring the likes of Zuckerburg, Dorsey, Winfrey, Jobs—all examples of people who really disrupted the status quo and left their mark. I wanted to be on a wall like that.
My goal was to write a story that was supposed to attract other students. But the following day I inquired about the position myself…And that's where it all began.
From that moment, my time working here has been as amazing as it was challenging.
While I had been studying journalism upon my entry into the company, my writing and interviewing skills really heightened in my writing of many, many blog posts like this one. Learning how to use HTML/CSS to make a real webpage look the way it's supposed to, accidentally making videos disappear from a page, by accident, and learning how to fix it, scheduling social media posts for clients, strengthening a page's SEO—learning what SEO even was—meeting entrepreneurs, and making calls were all real world abilities that I was able to bring into my cache.
Don't get me wrong, I did try some, or one, regular jobs like some of my high school friends while I worked here. For a very, very brief time, I was a server. I wore an apron. As a young guy, it's good to get a few different looks at life while your young I'm told. But after all my the mental stimulation I got doing and learning all the above, in such an extremely pro-respect environment, I was ruined towards that other work (at least until college). I turned in my apron after a few weeks.
But it's not just the hard skills I've learned at Office Divvy that's made my time enjoyable. It give credit to the little things, too, that proved super meaningful. Like the conversations I had with whoever was lucky enough to drive me home after work, dropping puns every once and while and seeing whether I earn a chuckle or just another eye-roll, listening to Ky hum whatever song is stuck in his head for the week, sharing laughs or deadline-stress, or just adding new advanced words to my vocab like "trash-ola." The list goes on.
Mess ups make us Better…
There was the time I misspelled Stanley on 42 of our client's Christmas cards that were to be sent out. I thought I was definitely going to be fired. That entire week I was tripping over wires and chairs, spilling drinks, and just messing things up—but I came out the other side a better person.
During my two years here, I've learned how to interview people and report on events, the importance of naming conventions, image optimization and font choice. I wrote a proclamation and spoke in front of the mayor, and yes: I learned that the 'L' comes before the 'E' in Stanley, not the other way around.
Despite all the challenges and my most frustrating moments, I wouldn't trade my work experience for any other position in Palm Coast. Being here has opened my eyes to what I could see myself doing in the future, and better yet: Not doing.
I now know that I wouldn't enjoy being at a "typical job" anymore—working as a cashier, server; anything of the sort. I yearn for meaningful work that truly challenges me. Something where I'm learning all the time. Just as important, I want to work with people who feel the same way, who aren't just there for a paycheck. The real payoff is the experience.
The Office Divvy culture is one that is very difficult to replicate anywhere else.
And I'm not just saying that. It's true! The atmosphere and the team dynamic is unlike anything else I've experienced, and I'm so glad to have been a part of it.
I'm not sure what I'll miss most when I leave. Having one-of-a-kind Focaccia pizza delivered to the office with any number of unheard of, yet delicious toppings, or shooting random pics for a blog post scheduled to go up in minutes. Everyone's little quirks.
It's definitely going to be weird not hearing the anti-Call Desk phones ringing multiple times a minute, or one of our fabulous Front Desk Team Members like Katelyn or Jasmin asking each walk-in, client or not, if they'd like coffee, soda, or water—and if they choose water, whether they like it cold or room-temp.
Being here has enabled me to do so many incredible things, and meet many incredible people. Resume-worthy work is done almost every day, and that has opened doors for me that I never knew were there.
This summer, I spent three weeks at Google's Computer Science Summer Institute and it was the best three weeks of my life. I worked in Google's Cambridge office for almost a month, visited two of the most prestigious universities (MIT and Harvard), made some life-long friends and memories. I couldn't have asked for anything better. None of that would've been possible if Office Divvy wasn't in the equation. Without the skills and confidence I picked up here, Google never would've happened.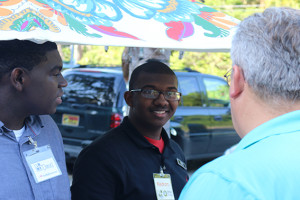 I also can't forget all the great business people I've gotten to know at Entrepreneur Night and other events we've hosted. They let me pick their brain and taught me real insights about the Entrepreneur life, the thinking and risk behind the paths of those grand success stories I saw on the wall that first day, while I was still undercover. Talking to so many, every time the driving force behind it all boiled down to this: Passion.
As my life moves forward, as I prepare for a computer science education at a great university, I really want to continue working with entrepreneurs. People who dream large and actually make a living from their passion and get to do what they love everyday. No longer a secret agent, this is my confession…When it comes to Office Divvy…
They've pointed me in right direction!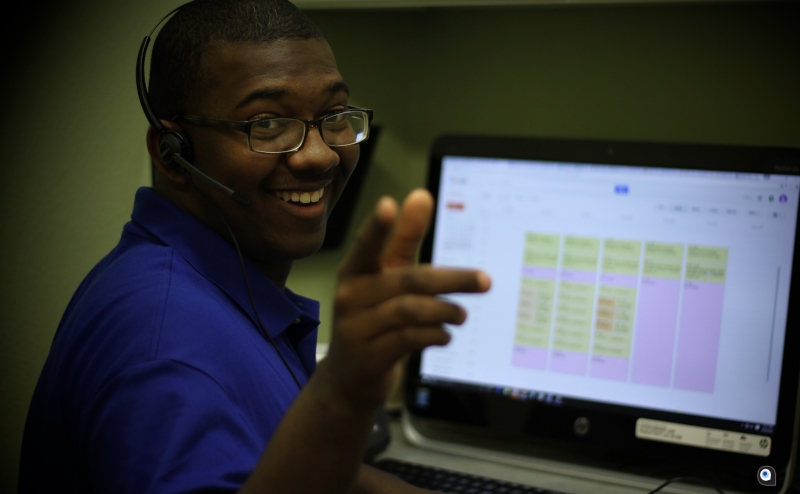 Latest posts by Kedron Abbott
(see all)