Is email still going away?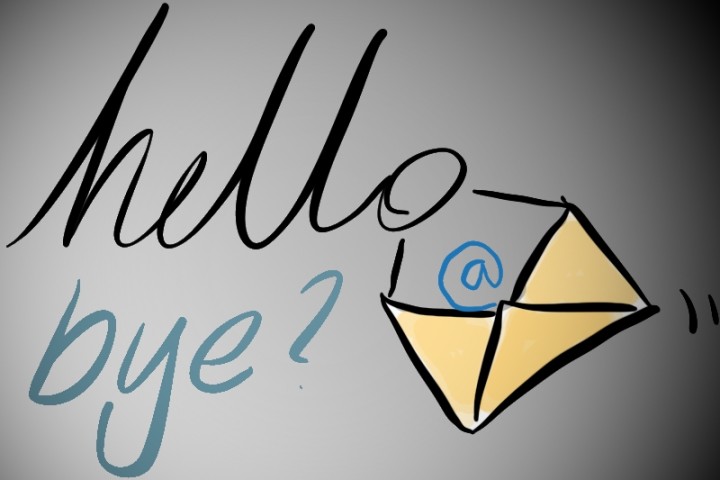 Roll back a few years….
June 15, 2010. At Neilsen's Consumer 360 Conference, Facebook's then new, and relatively unknown Chief Operating Officer, Sheryl Sandberg delivers the keynote speech and says "email is going away."
Based on facebook's data, Ms. Sandberg says only 11% of teenagers today send and receive email daily, and that the notion "I can't imagine life without email" is going away:
Right away Huffington Post ran a survey based on this speech by Sheryl Sandberg.

Most participants of that survey did not agree that the email was going away anytime soon.
In fact the 2010 Keynote Speech by Sheryl Sandberg really was nothing but a reveal of what was to come: Facebook's desire to replace email with facebook's own messaging platform.
Facebook users were given their own @facebook.com email addresses based on their usernames. In June 2012, Facebook made its play and emphasized @facebook.com email addresses on user profiles and hid users' other email addresses. The hope was facebook users would start using facebook to communicate with the outside-facebook world, using their @facebook.com addresses, right within facebook.
In early 2014 however, after two years of trying to get adoption from users for its combined email/messaging platform, Facebook announced that it was retiring its email service and notified users that all email sent to their @facebook.com address will soon be forwarded to their primary email address on file. Facebook users can turn off the forwarding feature, which is on by default. Users without a primary email address on Facebook won't receive forwarded messages.
A facebook spokesperson even confirmed that "Most people have not been using their @facebook.com email address." So the desire of facebook to replace email has effectively ended.
Surely, facebook's intentions may have not been pure with the desire to replace email with their own solution –as it was a self serving one.
Email was a terrific solution for the digital-era.  
Email still solves a problem today, however it creates other problems while solving one problem.  And that is not good for business.
So, the need to find solutions to the many shortcomings of email is a real need.
Many of us struggle with endless email every day. In fact, I had a blog post on that previously, and you can read that here: Mail Never Stops.
Reading and responding to email creates interruption in our days.  The day becomes about the email activity rather than progress, about working on what's important.
How do You manage your email?
Do you have any practical advice (or predictions on the future of the email as we know it)?


Latest posts by Ky Ekinci
(see all)