Mail Never Stops! Feel frustrated over your email inbox?
This blog post previously appeared in the Old Office Divvy Blog
Remember the famous scene from Seinfeld?
George Costanza: Why do the Postal Workers go "postal" and shoot everybody?

Newman: Because the mail never stops! It just keeps coming and coming and coming… There's never a let up, it's relentless!
Do you feel this way about your email inbox?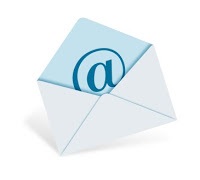 We can give advice here on productivity and time management and how to tips to deal with your email or on how to tune in and listen to folks on your twitter and facebook timeline; but we won't.
Because no matter how hard we try, we are on the same boat as (almost) anyone out there!  We do have a related post here on an , that may enjoy.
But we're interested if you have any tips to manage your email?
What are some of the ways YOU deal with your inbox?

I'm a Co-Founder and Managing Partner of Office Divvy. I am an entrepreneur, a trusted advisor, a world traveler, a Coworking advocate, and an appreciator of fine cigars.

Latest posts by Ky Ekinci (see all)