Top VPN Options to Hide Your Browsing Data From Your Internet Service Provider (ISP)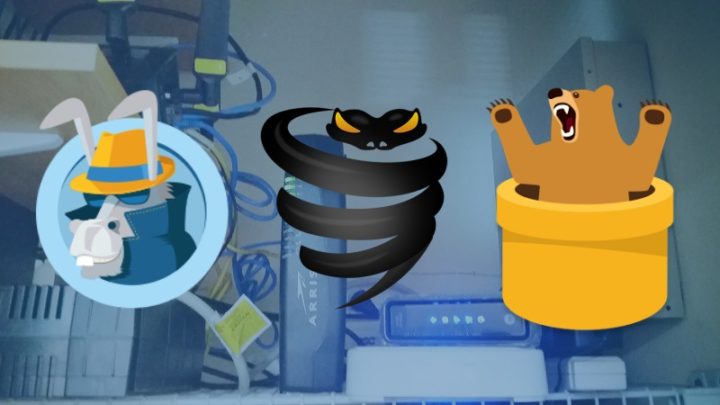 On Tuesday, March 28, a law was repealed that prevented ISPs from collecting and selling your browsing data to other companies and third-parties.
What can ISPs do with your data now that they could not do before?
The short answer is a lot. To be frank, we don't know yet what exactly the law protected us from, however there are at least 5 scary things that your ISP can do with your data now. In an article published by Quartz Media, named Set up a VPN in 10 minutes for free—and yes, Americans urgently need one, thanks to Congress, they listed the following:
Sell your browsing history to basically any corporation or government that wants to buy it.
Hijack the searches you conduct on a search engine.
Monitor all your traffic by injecting their own malware-filled ads into the websites you visit.
Place undetectable, un-deletable tracking cookies into all of your non-encrypted traffic.
Pre-install software on phones that will monitor all traffic — even HTTPS traffic — before it gets encrypted. AT&T, Sprint, and T-Mobile have already done this with some Android phones.
That's plenty to bother me, and there's more to come, I'm sure.
How can you protect your data?
Unfortunately, there is no way to prevent your ISP from collecting your data while connected to the internet on their network. Because they own the network, if you want to access it, you have to accept their terms. However, this doesn't mean that you can't hide your information, or at least mask it.
The easiest way to protect yourself is to download a VPN (Virtual Private Network) application to your computer. VPNs hide your IP address and make you appear to be in a different location. They also encrypt any data that reaches your computer. This way, even if your ISP collects your information, unless they decrypt it, they can't sell it.
The downside to VPNs is that the same law that applies to ISPs applies to them, as they provide a very similar service. With that being said, make sure you do your research and read all Terms and Conditions to make sure that the VPN of your choosing does not opt-in to selling consumer data.
Top 3 VPN Applications
This is a short list of VPN services based on company reputation, price, and services provided. However, as I stated above, don't take our word for it. Make sure to do your own research and read all Terms and Conditions. As of April 1st, 2017, the following VPNs do NOT opt-in to selling consumer data, but things could change.
1. TunnelBear
TunnelBear is a free service up to 500MB/month, with additional data available via free offers. Alternatively, you can pay a monthly or yearly fee to have unlimited data, as well as unlimited connections.
2. HideMyAss!
HideMyAss! is a very well-known and respected VPN service that offers unlimited data for a monthly, half-yearly, or yearly payment. HideMyAss! is endorsed by many internet security companies, including Anonabox, a Hardware-based VPN device manufacturer.
3. VyprVPN
VyprVPN is a VPN service provided by Golden Frog, a wireless security company with several encryption services for your computer, phone, and tablets.
4. PrivateInternetAccess
PrivateInternetAccess is a simple VPN service with monthly, half-monthly, or yearly payments for full VPN service access. This means unlimited data, and fully-encrypted protection while the VPN is running.
I don't want to Download a VPN, what can I do?
Aside from software-based VPNs, there are hardware-based VPNs, as well. These operate in the same way that a software-based VPN would, but without you having to download anything to your computer.
Below are two different kinds of Hardware-based VPNs. As with the software-based VPNs, make sure you do your research before purchasing these, as terms may have changed.
1. Tunneler VPN Router – Anonabox Router
Tunneler VPN Router is a Router-level hardware VPN. This means that any devices connected to your network are protected. This device works in conjunction with HideMyAss! (VPN listed above) and Vypr VPN (also listed above).
This means is that you will have to purchase the VPN Router, as well as pay a monthly payment for one of the two VPN services. Each device includes a 30 day trial of HideMyAss! & VyprVPN, but will require you to purchase a subscription from one of the two after 60 days (total). Tunneler VPN Router is Endorsed by amazon, HideMyAss! & VyprVPN.
There is also a "Pro" version of this, called the PRO, which has faster processing speed, at a slightly higher cost.
2. TinyHardWareFirewall
TinyHardWareFirewall is a small, USB-powered device that you plug into your computer. Once the device is plugged in and powered, it connects to your network (via your computer), and then connects to its own VPN network. This device is available from $30.00, alongside a yearly payment of around $90.00 for VPN services.


Latest posts by Trenton Moore
(see all)