Where do you go when you really need to get work done?
This blog post previously appeared in the Old Office Divvy Blog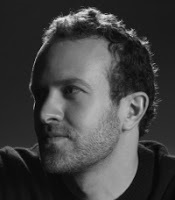 37 Signals Founder Jason Fried says that the your regular office isn't a good place to do get work done. Your regular office may include your brick-and-mortar daily office location (including your home office).
Where do you really go
when you really need to
get some serious work done?
Fried says he typically gets three kinds of answers to the above question, and the answers refer to either a place or a location, a moving object, or a time of day.
Such as:
A Place: Porch, Kitchen, Coffee-shop, or Coworking space
A Moving Object: A train, an airplane
or A Time Slot: Early morning, Late night etc.
The common thread in these answers is that your regular work environment is not always conducive to get serious work done. In a traditional office there are interruptions and distractions mostly due to managers or scheduled or last-minute meetings. In a home office there are interruptions and distractions such as the clutter in the office, the kids, the pets, the TV, the food in the refrigerator, the chores etc.
Here is the video from TED tals titled: "Why Work Doesn't Happen At Work:"
If you are a home-based business owner, a creative or tech freelancer, or if you even are a slave to a traditional office in Palm Coast and Flagler County landscape, try Office Divvy's private offices or coworking models to increase your productivity and get some serious work done.
For a limited time we're giving away free coworking pass << so click on this link and get yours to try it out.


Latest posts by Ky Ekinci
(see all)