Two Things You Can Learn From Jelly Beans About Individual Knowledge vs. Group Knowledge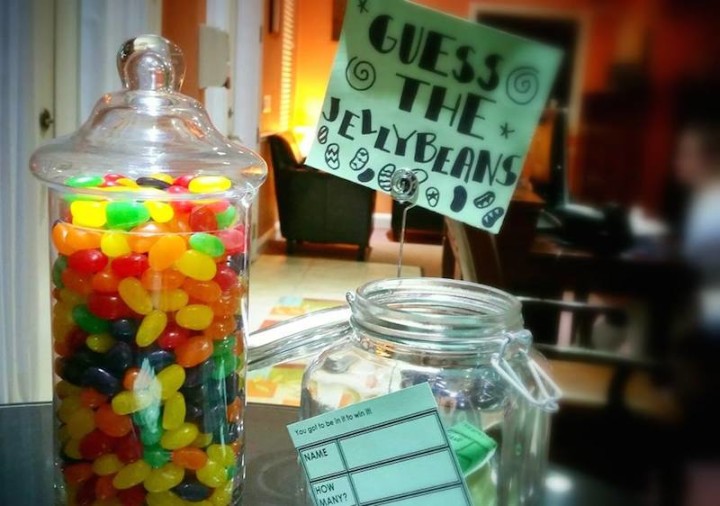 Every Easter at Office Divvy, we hold an annual Jelly Bean Guessing Contest.
This is how it works:
We stuff a glass jar with jellybeans, and count them one by one as we put them in. Don't worry, no hands touch the jellybeans, we are hygiene-freaks.  Then we ask our clients, and our clients' clients who come to "their" office, and folks who subscribe to our facebook pages to guess the number of jelly beans in the jar.
This year, our Jelly Bean Guessing Contest became more thought-provoking.
One of the Office Divvy members, an accomplished attorney who is a true "thinker" offered some deep questions about how combined-knowledge of a group can often be superior to any individual knowledge.
So we wanted to put this hypothesis to test.
Is Group Knowledge really superior to Individual Knowledge?
Votes typically are cast in our Jelly Bean Guessing Contest either in person, or on Facebook. We recorded each guess in a spreadsheet and then analyzed the data.  Here's a summary:
53% of the votes came through Facebook.
47% of the votes were cast in person.
We had 518 jelly beans in the jar.
The closest guess was 514
Overall group knowledge average = 408
Facebook only average = 367
In person average = 479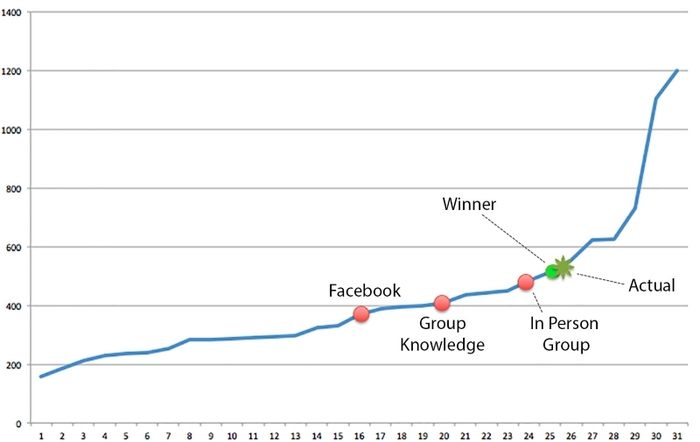 As you see above, the averages are noticeably different. As it turns out, the hypothesis that group knowledge is superior to individual knowledge was not proven — at least in this particular practice.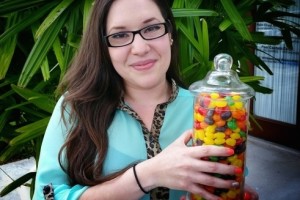 Jasmin is this year's winner! Her guess was cast in person.  She guessed that the jar had 514 jellybeans, and there were actually 518 jellybeans in the jar.
On a sidenote, Jasmin really wanted to win. She was envisioning, "manifesting" the jelly bean jar on her Easter dining room table. And in fact, she beat the entire group's "knowledge."
Comedian Steven Wright says,
"42.7% of all statistics are made up."
That's one of the funniest quotes ever. In our case, we truly scientifically and statistically analyzed this data.  But is one year's annual Easter Jelly Bean Guessing Game really enough to conclude that individual knowledge is in fact superior to group knowledge? Probably not. This is why we will have to incorporate the statistical analysis of peoples' guesses in our future annual Jelly Bean Guessing Games from here on.
So, our actual learnings from this year's analysis are:
An individual who really wants to win jelly beans outperforms group averages.
Don't trust what people say on Facebook. Often they are further off from the truth.
🙂


Latest posts by Ky Ekinci
(see all)