Expert Ramon Peralta Revealed his Brand Secrets | BrandU 2.0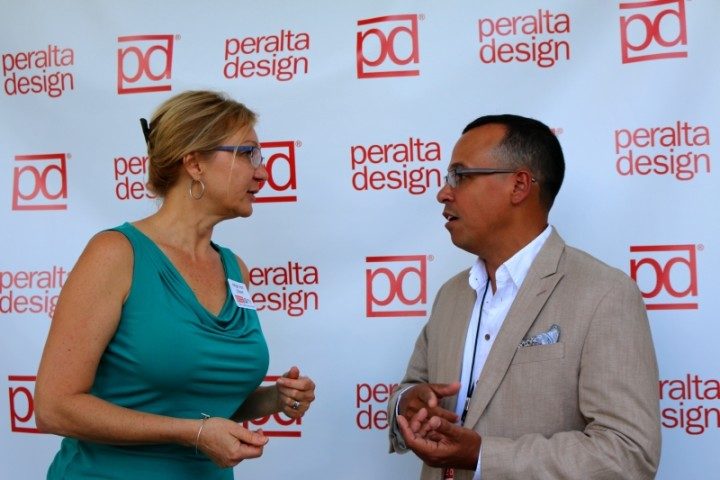 With offices in Shelton, CT and Palm Coast, FL, Peralta Design is probably the most interesting "branding agency" in the Flagler County creative-landscape.
When Ramon Peralta, of Peralta Design, shared his expertise with a select group of participants, the wheels and cogs of that "interesting company" exposed some of his top secrets on branding.
Ramon Peralta is a leading expert in branding so it came as no surprise when the conference room hummed with like-minded, passionate CEO's ready to absorb his every word. The large spread of breakfast items from bagels to fruit ensured the participants were fueled as their minds were fueled with fascinating concepts from Ramon Peralta.
Ramon Peralta began with his opening statement,
"branding is everything. And this class would delve deeper than basic branding, this was basic branding plus."
The class sat in silence as he regaled his story of how the great market crash of 2008 caused Peralta to lose his position as an innovator for business; working with none other than genius Jay Walker of Walker Innovations, inc. He stated, "Innovation was no longer happening," but it would take a lot more—than abysmal circumstances to start-up a business—to stop Peralta creating his empire. And so, born out of determination and strife, Peralta Designs hustled, struggled, and eventually made business happen–to what may look like to some a man sky-rocketing into success.
His charming back story highlights how any business can grow from a single idea to working with giants like Disney and NBC, if they have the right branding as the foundation of their company.
Ramon Peralta started his presentation on the subject of differentiating from other businesses. He showed examples other successful businesses used to achieve it. Some examples showed unique value proposition and others controversies, etc.
"Branding is about more than just colors and logos,"
Peralta said, but he covered this subject too. He pointed out how missing small details in your overall look could be catastrophic and lead to mistrust from your client base. And he practiced what he preached, even Peralta's pocket handkerchief matched the color of his companies logos and slides.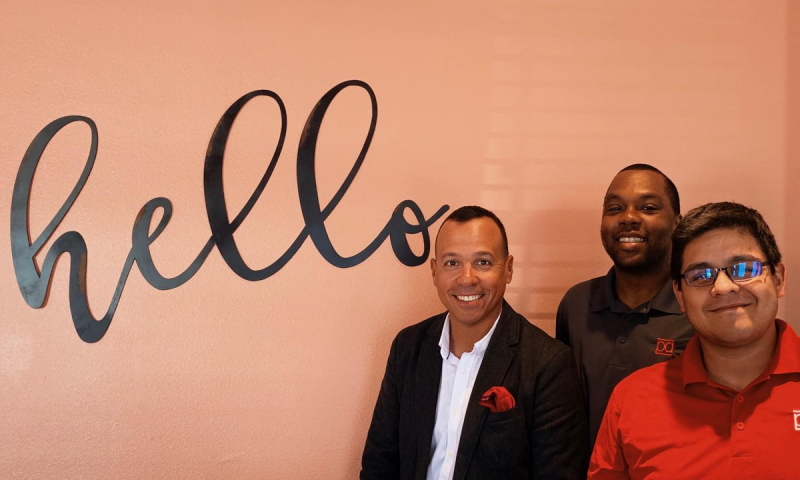 This interactive class allowed those in the viewers seat to ask questions that related back to their own business. Ramon Peralta gave one-on-one advice about their own problems with branding and how he would solve them. After this, Peralta himself shot thought-provoking questions back to the class so they could see their business in a new light.
Of course, this class went into far too much depth to include in one blog post, but it was clear Ramon Peralta knew what he was talking about.
At the end of the presentation Peralta announced the release of his new book, Launch Your Own Brand, coming in 2020. This book will be based on the BrandU 2.0 presentation Ramon Peralta did at the Office Divvy's location.
And if the book, Launch Your Own Brand, is as good as the BrandU presentation by Ramon Peralta, it will be on our personal top reads for 2020 list, for sure.
If you would like to look out for more presentations like this, or buy Ramon Peralta's upcoming book you can find him on his website or social media handles below.
@PeraltaDesign &Peralta Design Website
And if you're interested in a free website evaluation Ramon Peralta offers the service Grade Your Website here, with no obligation.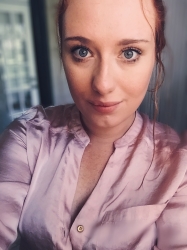 Latest posts by Samantha Carter
(see all)