The Startup Visa Movement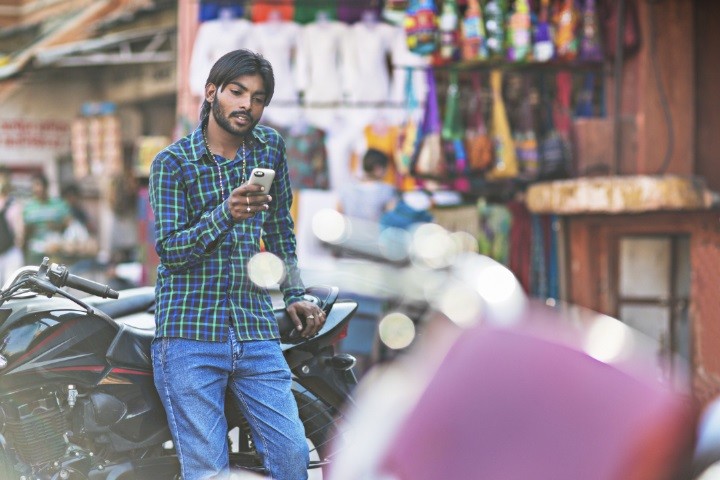 This blog post previously appeared in the Old Office Divvy Blog
Startup Visa (aka Founder Visa or Founders Visa) is in the headlines again, after a critical milestone…
An interesting movement has been gaining momentum in the United States, which now reached a critical milestone for bright, entrepreneurial individuals from other countries to gain access to a special immigrant visa status to enter, reside, and work in the United States by starting up companies, when they are financially backed by Venture Capitalists and Angel Investors…
About one-year in the making, and supported by major Entrepreneurs, Academia, Venture Capitalists, and Angel Investors, finally on February 24, 2010 Senators John Kerry (Democrat-MA) and Richard Lugar (Republican-IN) introduced "The Startup Visa Act" in Washington.
.
The bill's goal is outlined as:
" To establish an employment-based immigrant visa for alien entrepreneurs who have received significant capital from investors to establish a business in the United States. "

According to the Startup Visa website:
"The Startup Visa Act proposes legislation to modify the existing EB-5 Visa in order to drive job creation in the US and increase American global competitiveness. This would enable immigrant entrepreneurs who are creating new companies to secure visas to come to the United States, if there is investment capital available from a sponsoring US venture capital or angel investor of at least $100,000 in an equity financing of not less than $250,000."
Complete bill for the "The Startup Visa Act" (PDF) can be downloaded here.
What Do I think about all this?
Like in any proposal, there are pros and cons with this movement:
On The Pro-side: It is absolutely positive to stop, and reverse the "brain drain" (aka Human Capital Flight) from the United States. Brain-Drain used to explain a flow from the developing world to the developed nations. But in the last two decades, many internationals have been educated in the United States' terrific colleges and graduate-degree programs only to go back to their countries, mostly due to a lack of opportunity and the infrastructure to keep them here in the States (such limitations as H1-B Visa quotas).

The opportunity in the developing nations with emerging economies, today are equal to (or in some cases, exceed) their developed-nation counterparts.

On the Con-side: Passing a bill to support immigrants, while US jobs are still bleeding to overseas, and particularly during this recessionary environment is a challenge. I'm afraid most Americans and the people on the street will not support such a movement. Furthermore this bill seems to side exclusively with venture capitalists and angel investors to invest money for the purpose of making easy money (much like the dot.com-era's boom, bubble, and bust; and the real-estate-hype which eventually backfired). Hence, it is understandable the VCs and Angels are supporting it, because they are the sole beneficiary of the movement, especially in short term –at the end of the day, it will make them money…
Obviously not every startup will succeed; some will fail… It's a numbers game. But I'd rather have the chance to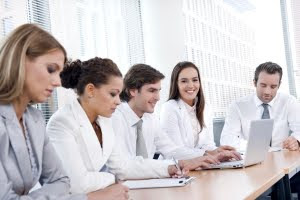 participate in a few success stories like Microsoft, Google, Amazon, Facebook to get a chance to startup in the United States for worldwide domination, than elsewhere in the world…
As an individual who has been through the J-1 (Cultural Exchange Visitor), F-1 (Student Visa), and H-1B (Work Authorization through Speciality Occupation) Visa Statuses in the United States, and having witnessed the impact of, the unavoidable globalism and the recent recession, and as a co-founder and managing partner of Office Divvy (a business which would be categorized as a Hub for Entrepreneurs and Professionals and a Startup Incubator), I understand and support this movement.
Do you?..
* * *
To reach your own conclusions, here are some resources on the background of the movement:
The Founder Visa
By Paul Graham, in April 2009
Paul Graham is an essayist, programmer, and programming language designer, and a partner in Y Combinator, says:
" The single biggest thing the government could do to increase the number of startups in this country is a policy that would cost nothing: establish a new class of visa for startup founders. "
The Founders Visa Movement
By Brad Felt on September 10, 2009
Brad Felt, an early-stage investor and an entrepreneur says:
" I cannot come up with a single reason why this makes any sense from a US perspective. These are young, talented entrepreneurs that have come out of a three month program with amazingly interesting startups. They are in the final process of raising their first rounds of financing. Post financing they will be creating US based high tech jobs. If they are successful, they will create a lot of jobs. Plus, they are young so they will do this multiple times in their lifetime. "
Startup Visa
By Nat Friedman on October 31, 2009
Nat Friedman, a programmer, entrepreneur and optimist, and cofounder of Ximian, says:
" I have been extremely energized by the growing movement in the startup community to lobby for the creation of a Startup Visa, which would be issued to any founder owning more than a threshhold amount of a VC-funded, accredited startup. "
The Startup Visa Update
By Fred Wilson, on February 25, 2010
Fred Wilson, a celebrated venture capitalist, and Managing Partner of two venture capital firms, Flatiron Partners and Union Square Ventures, says:
" The Startup Visa, is the idea that anyone who wants to start a business here in the US and can attract a modest amount of investment capital should be granted a visa to stay and work here in this country. It was first proposed by Paul Graham, founder of Y Combinator early last year and it was seconded by Brad Feld, founder of the Foundry Group venture capital firm. Brad is a good friend and a co-investor of mine over the years. Brad roped me into the small group that has been pushing this idea forward. I will say that I haven't done much work on this, mostly cheerleading and making noise about it. But the small group has moved the ball forward pretty far. "
New Start-up Visa Promises: Create Jobs, Get a Green Card
Inc Magazine – by Courtney Rubin February 26, 2010
" Pending legislation would allow foreign entrepreneurs to stay in the U.S. if backed by angels or VCs — and if they can create jobs. More than 100 heavyweight angel investors and venture capitalists are backing the act, including LinkedIn founder Reid Hoffman and Mobius Venture Capital's Brad Feld. In a letter of support, they complained that it is often impossible" for immigrant entrepreneurs to get a visa to stay in the U.S. Even in cases where the founders already have a visa of some sort, they typically can't use this visa to start a company. As a result, they often have to leave our country to start their company, resulting in a loss of innovative entrepreneurs and the correspondingly created jobs in the U.S. "

I'm a Co-Founder and Managing Partner of Office Divvy. I am an entrepreneur, a trusted advisor, a world traveler, a Coworking advocate, and an appreciator of fine cigars.

Latest posts by Ky Ekinci (see all)